Tyre Pressure Monitoring Systems
A tyre pressure monitoring system (TPMS) is an electronic system designed to monitor the air pressure inside the tyre on various types of vehicles. The system reports real-time tyre-pressure information to the driver of the vehicle, usually to a monitor on the dashboard of the vehicle. This should alert the driver to whether there may be a puncture to the tyre.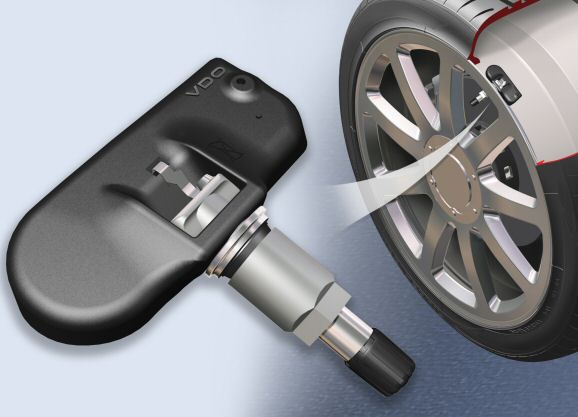 Types of TPMS
There are essentially 2 systems:
Tadworth Tyres are equipped to supply and fit all types of TPMS to most vehicles whether they are Auto rotation or Reprogrammable. We normally keep most common replacement sensors in stock and can acquire other types very quickly if required.
We also keep service kits that should be fitted to TPMS valves when new tyres are fitted. This protects the sensors and should stop corrosion of the valve stem which in certain conditions can break off and require the complete replacement of the valve and electronic monitor.
When was TPMS introduced?
The system was first used by Porsche in 1986 and in 1999 Peugeot/Citroën decided to adopt TPMS as a standard feature on the Peugeot 607. The following year (2000), Renault launched the Laguna II with TPMS as standard. It is now a common feature on many makes of car and will become even more ubiquitous in 2012 when all new cars produced will be required to have the system.
The introduction by several tyre manufacturers of run flat tyres (notably BMW) makes it mandatory for car manufacturers to fit a system where the drivers are made aware the run-flat has been damaged. When under-inflated or "flat" the run-flats are designed to be used at no more than 50 mph for no more than a distance of 80 km, and this is why it is mandatory that runflats are monitored by TPMS.
Currently about 35% of cars in Europe (and rising) are fitted with the system whilst thanks to the 'Tread act' in the US, 100% of new cars are fitted with the system.
Enter your registration